Let's keep 2012 in full style!
So let's have a giveaway of love, style and cuteness. Just in time for Valentine's Madness!
Why, yes! Love is in the air, and I am giving away an OOAK dualchocolate heart from the newest collection
Xoco Chunks. Pins and Badges
plus a
50 usd dualchocolate's gift certificate.
And to keep it relevant and in the pinning style, the activity goes on via
Pinterest
/
twitter
Is all about sharing love and style!
(versión en Ñ al pie de página)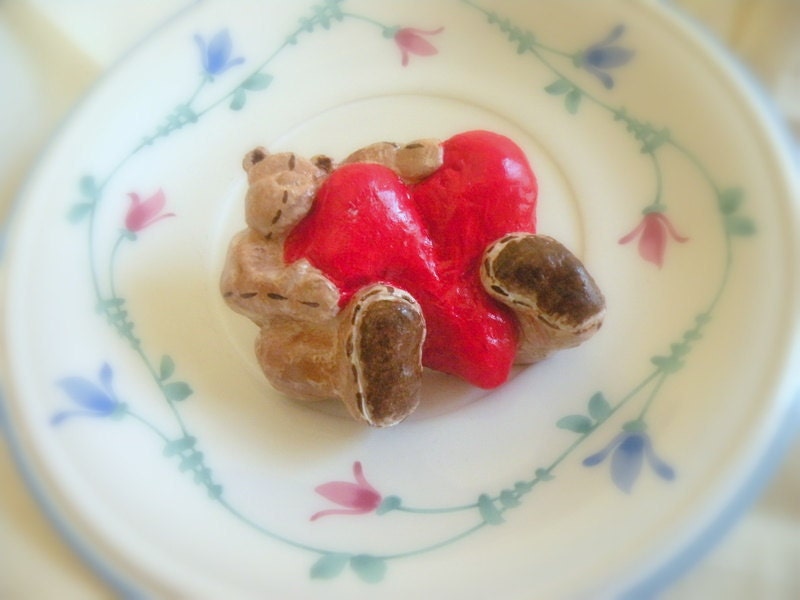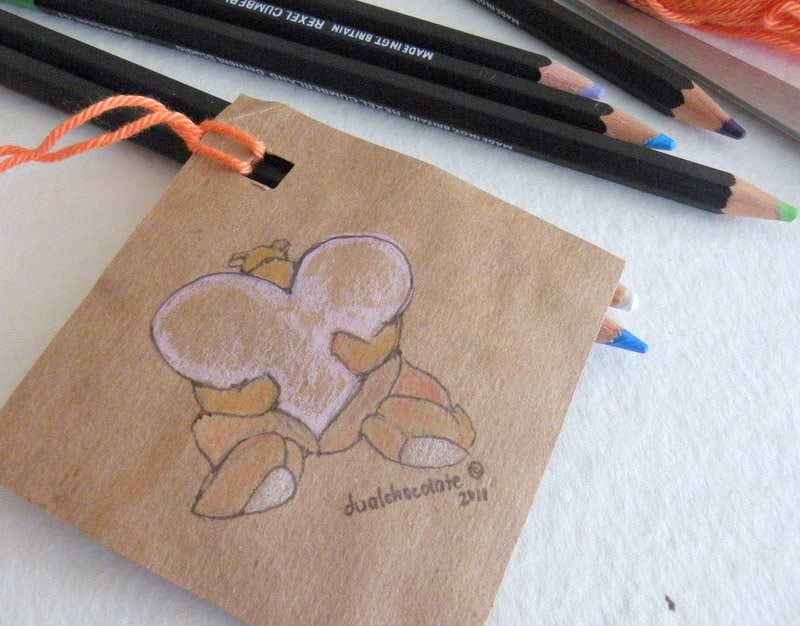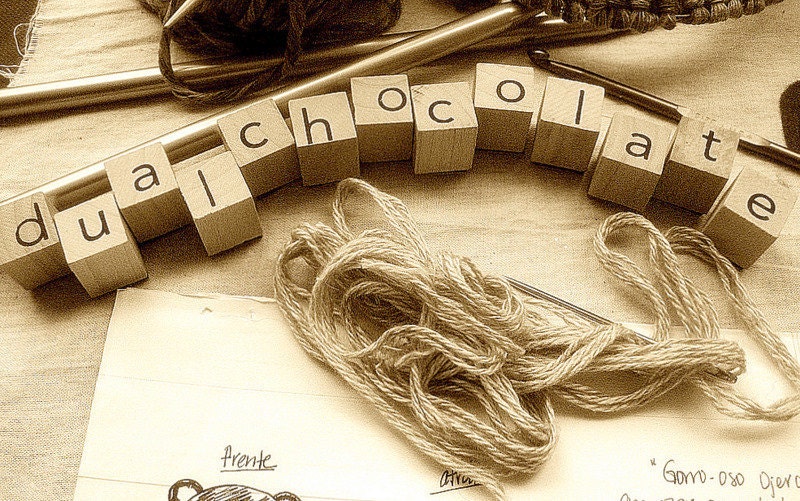 How to enter
for your chance to take this dualchocolate's love set home to you!
Reserve your lucky spot by leaving a comment here with the link to your
pinterest
/
twitter
account
Create a Pinterest board for "dualchocolate love set" to add your favorites from
my shop
,
artesanio
and
works
.
Make sure to make it pretty and to share with your friends.
No crazy follow, follow rules here. Your board needs to be completed by January 31, 2012
It must include dualchocolate products and works, plus a few complements that you think would make and complete a stunning collection.
The pin board winner will get 50 uds dualchocolate's gift certificate, and xoco chunk pin all wrapped to impress.
For Updates take note that I post extra special and exclusive sweet deals via newsletter only and the occasional grab-on deals via twitter
You are welcome to join the sweet exchange!
I get to pick the style that impress me the most! This includes overall: followers, repins and tweets!!!
Remember that only one will win!
Winner will be announced February 4, 2012
good luck!!
VERSION en Ñ
Marquemos el 2012 con estilo.
Un sorteo de amor, estilo y ternura viene bien. Justo adelantandonos a la locura del día del amor y la amistad/ San Valentín.
Y es que si el amor está en el aire ( y no, no es la contaminación) por ello a celebrarlo regalando un broche único y de edición limitada + un certificado de regalo por 50 USD.
Claro, y para mantenernos vigentes en lo social y en lo que a broches se refiera la actividad se hará via Pinterest/ twitter
Como participar y tener la fortuna de llevarte este set dualchocolate a tu casa:
Primero reserva tu espacio dejando un comentario en esta entrada.
Dejame saber de tu cuenta pinterest/ twitter
Crea un cartel de estilo/ styleboard en pinterest con tus productos favoritos de dualchocolate. Puedes incluir prendas que complementen.
No hay reglas que te hagan perder la cabeza siguendo cuenta conexión tenga. Solamente crea y completa tu cartel para el 31 de enero 2012.
Debe de incluir productos y trabajos dualchocolate. Hazlo lucir fuera de serie.
El cartel que más impresione y guste será el ganador!
El cartel ganador se llevará el certificado por 50 USD, un xoco broche, todo envuelto para impresionar.
Asegurate de compartirlo con tus amigos y contactos.
Habrá solamente un ganador, y se anunciará el 4 de febrero. 2012
Recuerda que realizo notificaciones de especiales exclusivos desde mi boletin/ newsletter y ofertas breves via twitter
suerte!